Motives
November 7th, 2013
Dark Beauty ( you know who you are ) , thanks for letting me enhance your beauty by using selected Motives products.
Let's discuss the products that we used in this session and let you know where you can buy them again:
First we used Motives Perfecting Face Primer which we love because:
What Makes Motives Perfecting Face Primer Unique is ?
Motives Perfecting Face Primer helps to create a youthful canvas for makeup application. This oil-free foundation primer helps your cosmetic application maintain high-colour pigments with all day staying power. Obtain a flawless and more youthful appearance.
Directions for use: Shake the Perfecting Face Primer well and blend into skin thoroughly during application. 
If you feel any beads upon application, these are natural silicone beads in the formula and with the proper application, blend into the skin without issue. 
You can get more of this product ( click )  HERE :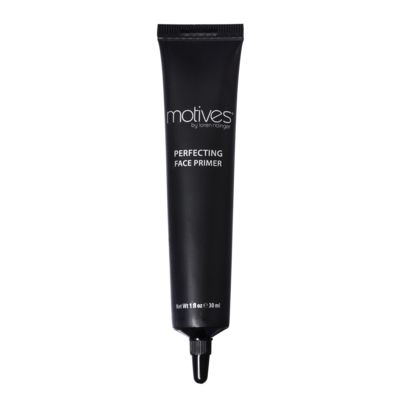 We also used the Motives Gel Eyeliner which has these primary benefits:
Primary Benefits of Motives Gel Eyeliner:
Delivers a luxurious, silky smooth application with a simple swipe of the brush
Natural mineral pigments balance and maintain healthy skin, while providing long wear
Offering a variety of colours with a pearlised finish and rich application that are talc free, paraben free and fragrance free
You can acquire more of this great product by going
HERE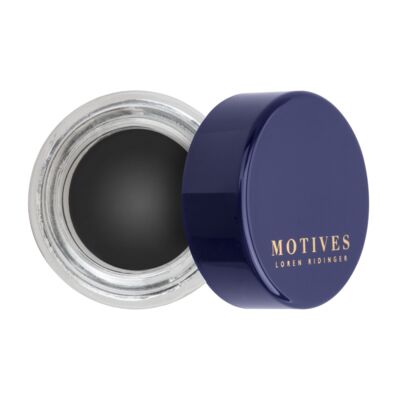 That Fantasy Eye Shadow looked so great on you !!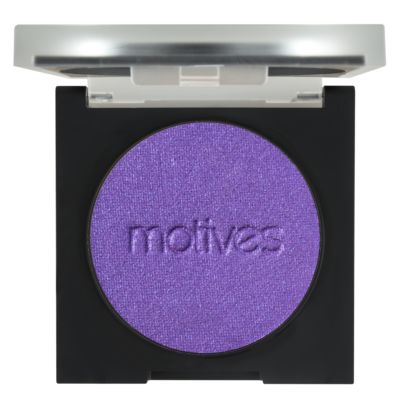 and the Primary Benefits of Motives Pressed Eye Shadow are:
Impeccable colour retention that does not run or crease so you always look your best
Even, smooth and silky application for a glamorous glow
Deflects the light away from fine lines, skin imperfections and hyper-pigmentation, creating a flawless look
Mix and match to create a soft, natural or dramatic look
Paraben, fragrance and oil free
get some more of that HERE 
and finally we used the Motives no more shine setting Spray ( CNN's one of the TOP TEN THINGS TO HAVE IN YOUR HANDBAG !! ). get this HERE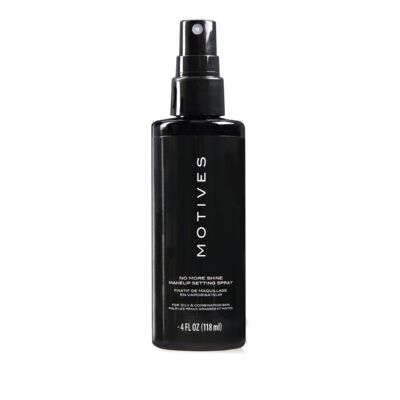 What Makes Motives No More Shine Makeup Setting Spray Unique?
Say goodbye to shine with Motives revolutionary No More Shine Makeup Setting Spray. This innovative, weightless mist contains an oil control system that absorbs excess oil and controls surface shine, so anyone with oily skin can now have perfect-looking makeup for hours on end. By cooling down your makeup surface, it stops it from sliding and meltdown without excessive drying so you get a matte look for up to 16 hours. Works great with 10 Years Younger Setting Spray.
I look forward to our next session together XoXoXoX
3 Responses to "Motives products used on my client – nickname – Dark Beauty"
M & A Rainmaker » Blog Archive » How Makeup Artists and other Beauty professionals can break the time-money connection Says:
November 20th, 2013 at 12:16 pm

[…] took this idea and developed the idea of the Online Beauty Prescription ( thanks to a friend who is a Beauty Blogger for that description ) which is a blog post that can […]

Motives in Manchester – attention all Makeup Artists … Says:
November 25th, 2013 at 10:40 pm

[…] took this idea and developed the idea of the Online Beauty Prescription ( <<< Link – thanks to a friend who is a Beauty Blogger for that description ) which is […]

M & A Rainmaker » Blog Archive » Makeup Artists in London can use Motives Cosmetics to massively increase sales and income Says:
February 10th, 2014 at 10:32 pm

[…] took this idea and developed the idea of the Online Beauty Prescription ( <<< Link – thanks to a friend who is a Beauty Blogger for that description ) which […]
Leave a Reply